Help save Galion Beach! Please sign our petition.
Pat Turner established Tropical Wave in 1977 on the beach of "Le Galion Hotel" to handle watersports: kayaking, snorkeling, paddleboating, standup paddle boarding, and windsurfing. One of St Martin's best and most accessible reef protects our beautiful bay. Just off the beach and out from the point, the reef offers a beautiful selection of colorful fish and corals. The eastern coast of St Martin is exposed to the almost constant tradewinds, but the reef keeps the waters calm, making the bay a perfect place for windsurfing.

After the demise of Le Galion Hotel in 1990, Chez Pat was formed as Patrick added a restaurant and beach amenities. Claim a chair and umbrella and enjoy a day at the calmest beach on the island. We have ice cold beer, even colder frozen drinks, rum drinks, and soft drinks, juices, and water to help you relax.

When you have worked up an appetite, you hardly have to leave the beach to enjoy something from our menu. We've got salads, sandwiches, burgers, grilled food, and hunger-busting appetizers available at our shaded tables on the beach overlooking the island of St Barts.

Le Galion Beach
regularly is voted
the best place for kids
on the entire island.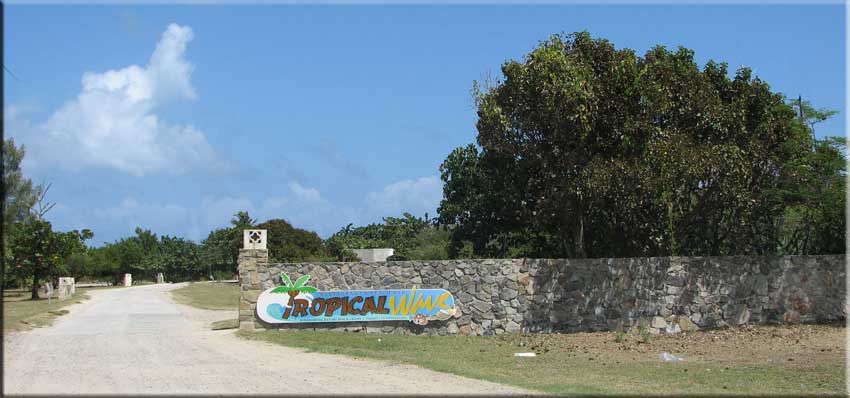 PAT & TRACEY TURNER

Pat Turner, though an American, was born in Rio De Janeiro, and has been calling the island home since 1977. He can tell you story after story, ranging from local history (some of it true), sailing stories (even less), or how he arrived on St Martin when only 19. Pat has been at the same spot for since 1978 and was one of the Caribbean's top windsurfers. Now retired from the racing circuit, he and his team are some of the best instructors on the island. Pat is also a known sailing legend around the Islands, sailing his 36 ft triamaran "TRYST" in races such as the "Heineken Regatta" & "Caribbean Off Shore Race" which was started by himself and brother Bob in 1985. Tryst, with Pat at the helm, finally won the 25th Heineken Regatta. Pat met his wife and partner on the same beach at the same bar in 1992. Tracey, born in Australia, lived in Montreal, Canada, before falling for "THE BIG KAHUNA".
RESTAURANTS

Having lived here for a quarter of a century, Pat has seen a lot of restaurants come and go. Currently, Pat and Tracey consider like this one lately:

Le Piment
Orient Village, 590 52 43 12
Pizza, Pasta, Salad